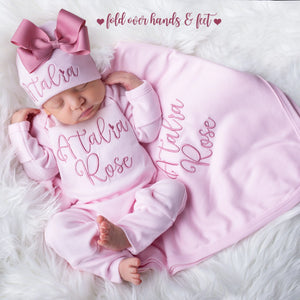 We have curated a list of the five best gift ideas for new moms from the charming collection at Junie Grace. Each item combines cuteness with love, ensuring that it brings a smile to the face of any new mom.
Sweet little smiles, big bright eyes, tiny fingers and toes — these are the moments that you'll want to cherish forever. At Junie Grace, we love he...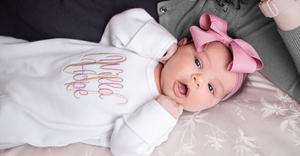 The Latest Trends in Personalized Baby Clothing Beautiful clothing for your beautiful new baby Shop Now Baby hats, booties, bodysuits, and blank...